Community & Events
Celebrate your connected community, We believe building a positive work environment with a strong workplace community is essential for attracting and retaining top talent. Our team that works well together will deliver better results than a team that doesn't.

Aesthetics and Comfort
Aura committed to offering aesthetically pleasing, comfortable workspaces as Key, members of all ages value an environment that is pleasant: large, modern, customizable to their tastes, and comfortable to sit or stand-in.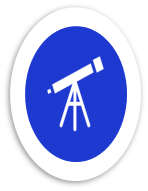 Amenities
Aura's experience loaded with amenities and services ranging from yoga, relaxation rooms to podcast studios and tech support

Security
Comprehensive workplace security, keycards access/security guards & video surveillance, fire & safety personal.

Wellness Factors *
We have implement several different wellness strategies within our facility, such as outdoor spaces designated for relaxing, comfortably-designed space has plenty of cozy chairs and couches, too, for unwinding after a stressful work call.