Bengaluru managed work spaces are leading the way we create and think about shared office space bangalore work environments. The city is so diverse with number of start-ups, SMEs and Enterprise business located in single work hubs, thanks to Manages workspace like Kalyani Aura. 
ACCESS TO A TOP-NOTCH SPACE
Back in 2000, Kalyani Group Founders decided to bring in Bengaluru a physical space where anyone interested in making the world a better place through technology and social innovation could come and contribute.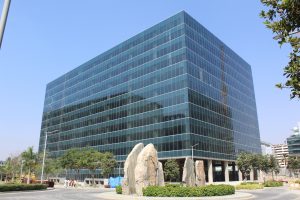 KALYANI AURA, THE STORY
We first started as a managed work space in 2020 amidst pandemic. With more and more Startup's, SMEs being created, Bengaluru became the hub of jobs and opportunities. The demand for office space is growing exponentially in Bengaluru. Knowing the Bengaluru real-estate market, Kalyani Aura saw the struggles of startups, SMEs in finding a place to work is really hard, even almost impossible.
High rents

0 flexibility

8+ years lease contracts
Enterprise corporate companies are also seeking ways to reduce the constantly increasing office costs without finding any solution for it. Kalyani Aura came up with the solution of Managed office space that would address the needs of SMEs and corporate companies.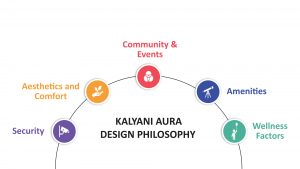 TECH IN THE WORKSPACE
Started as one managed off space in 2020 now it has now today 3 spaces in Bengaluru. Kalyani Aura's biggest differentiation from other players is tech in the workspace. Aura has its own mobile app which is sort of all in one from access to visitor entry to access to all amenities. Using the app, members can also buy food, approve visitor entry etc..– no physical money involved. 
 THE COMMUNITY AT OFFICE
Kalyani Aura has a diverse crowd, from startups to SMEs and business enterprises. Each Aura is unique unto itself and have big communal areas where members can either work or meet others. To connect with the wider community, the members can use the kalyani Aura mobile app to discover who's around and what is going on in the space every day 
"IT'S BECAUSE WE LIKE IT, WE ENJOY IT SO WE MAKE IT WORK AT KALYANI AURA"