Located in the heart of IT Hub, everything is within walking distance Kalyani Aura is a beautiful, bright and lively Managed work space in Bangalore.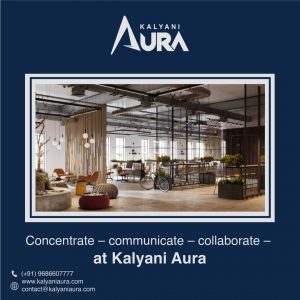 FLEXIBILITY
Speaking of well-being, Kalyani Aura understands that a flexible office space for startups in bangalore contributes to greater comfort and happiness. Such flexibility attracts a diverse crowd of professionals
The interior design mixes Greenary, metal, white walls, wood and a lot of plants which gives the space an overall warm feeling.
COMMUNITY
The community at Kalyani Aura is a mix of startups and small companies working in very different fields. We witnessed a lot of collaboration which shows how strong their community is. Aura organizes many community events which helps the companies to find their way to network: through running groups, yoga classes etc.. 
We walked around the premises of Aura; we were charmed by the vibe, the people, and the neighborhood.